Plan Your Port Aransas Vacation for Beachtoberfest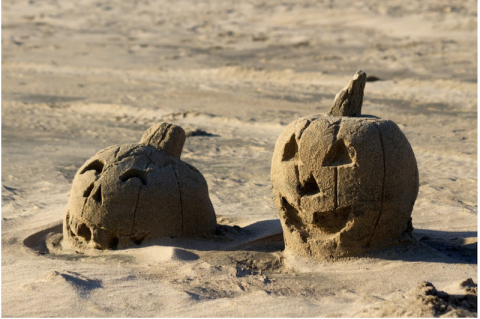 PLEASE REACH OUT TO EVENT ORGANIZERS TO VERIFY DATES FOR BEACHTOBERFEST
Great festivals have a little something for everyone, whether it's food trucks, dressing up in costumes, or live music. That's why Beachtoberfest is one of the best festivals in Texas, as it's jam-packed with a wide range of things to do. The annual event caters to several interests, so sort by your favorites or try something new during your stay in our Port Aransas house rentals through Port A Beach House Company. 
Port Aransas Events in Fall
Throughout most of September and October, you're sure to find at least one thing that suits your fancy at Beachtoberfest. Or, attend everything as an excuse to enjoy the beautiful weather in fall during an extended stay in Texas. Either way, when visiting Port Aransas upcoming events are something to scope out. 
Shop Local  
Shopaholics should jump at the opportunity that Shoptoberfest brings, where local shops offer discounts on goods throughout the week. Browse clothes, jewelry, and accessories from local dealers. Snag a unique fashion item that you won't find at chain stores, as a souvenir that you bring home from Texas. 
Stay Active 
During Beachtoberfest, breaking a sweat is by no means boring. The first annual Jailbreak Port Aransas Obstacle Course features a five-kilometer course with 20 different obstacles sprinkled in to spice it up. Or, skip the obstacles and opt for the Beach Pumpkin Hustle, where a 5K is still fun because you run in a Halloween costume. Maybe skip the face makeup, though, if you don't want it running down your face. 
Get Cultured 
Art, food, and music are three staples of understanding a new culture, and you can find all three in Beachtoberfest. Discover local bands and musicians at the second annual Port A Live Music Fest, where 20 groups will be performing at ten different venues. Learn more about your vacation destination at Old Town Fest, where attendees celebrate the history and culture of Port Aransas.
Art lovers can gallery hop during the Art Walk. Finally, watch Texas chefs compete against each other to get into the World Food Championships at the Texas Super Chef Throwdown Series. Competitions happen at six different restaurants around town, with the 30 admitted chefs spread throughout them. 
Even outside of the culinary, music, and art offerings, Beachtoberfest delivers in the culture department. Lovers of sailing can experience the Harvest Moon Regatta, the largest point-to-point sailing regatta in the U.S. coastal waters. One of the most unique events throughout Beachtoberfest is the Sand Pumpkin Patch, where participants "carve" pumpkins on the beach for a seaside experience you won't find anywhere else. Other fall-themed activities include the Haunted Hayrides right before Halloween, and the scary movies playing at the Community Theatre.
Give Back  
Kick-off Beachtoberfest by fishing in the Fallen Veterans Benefit Tournament, where proceeds go to wounded heroes from war. If you'd rather something a little more lively, go to the Parrotheads Wings over Port Aransas, where live music, dancing, and refreshments benefit the Animal Rehabilitation Keep at the University of Texas Marine Science Institute. Otherwise, go to the Port Aransas Education Foundation Casino Night to try your hand at gambling for a good cause. 
Port Aransas House Rentals 
The events in Beachtoberfest alone makes it one of the best festivals in Texas, but there is so much more to the city and Port Aransas Beach. Find one of our Port Aransas beach house rentals in your desired location and with preferred amenities to curate your perfect vacation, no matter if you're coming during Beachtoberfest or otherwise. Call Port A Beach House Company to book at 361-749-0027 or book your Port Aransas vacation rental online.