Must-Visit Port Aransas Restaurants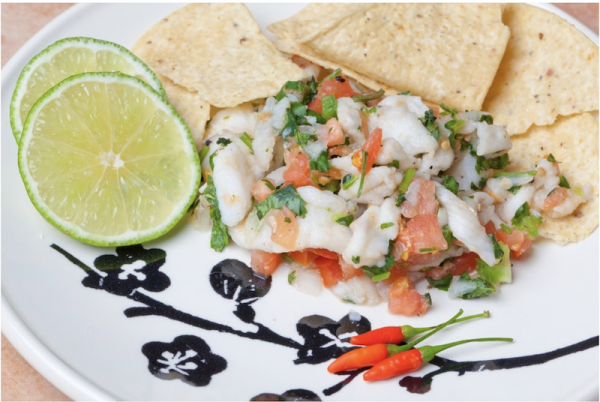 Vacations are often synonymous with eating out for most, if not every meal throughout the day. Since there are so many places to eat in Port Aransas, do your research beforehand to ensure that you're making the best choices instead of going into a random restaurant and hoping for the best. We're here to help you decide which spots will tickle your tastebuds, whether you prefer seafood or salads. Check out these Port Aransas restaurants during your stay at a Port A Beach House Company rental. 
Port Aransas Restaurants near Port A Beach House Company
Since our properties are spread throughout the town, you're sure to find a few restaurants nearby to your choice of our Port Aransas beach rentals. 
Fins Grill and Icehouse 
When you sit down at Fins Grill and Icehouse, you ease into a view overlooking Port Aransas Harbor. While you take in the sights, sit on tropical drinks like margaritas, pina coladas, or mojitos. For the main meal, choose between items like fish tacos, shrimp po' boys, burgers, gumbo, and more. 
Irie's Island Food 
Irie's Island Food is serious about their sauces. Some of the thirteen options include ponzu, sour dill tartar, tropical barbecue, pico de gallo, and pineapple jam that you can pair with endless seafood and coastal dishes. Know that you should end your meal with hot beignets for dessert, whether you order fried rice, tacos, spring rolls, or coconut shrimp for your entree. 
Seafood & Spaghetti Works 
Out of all Port Aransas restaurants, Seafood & Spaghetti Works has one of the most unique beginnings. The building originated as a water slide, but due to an oil spill, the owner converted it into a restaurant, as tourism in the area took a hit. While you wait for the cooks to fry up your freshly caught fish, order shrimp ceviche, crab cakes, truffle french fries, or calamari to start. 
Plan Your Vacation in Our Port Aransas Beach Rentals 
After trying all of these Port Aransas restaurants, return to your rental from Port A Beach House Company and decide which—if not all of them—of them qualifies as one of the best restaurants in Port Aransas. However, if you'd rather not eat out every meal, know that you can create home-cooked meals from the spacious kitchens in our Port Aransas beach rentals, whether that means throwing a pizza in the oven or making fajitas with the family.