Celebrate Labor Day in Port Aransas !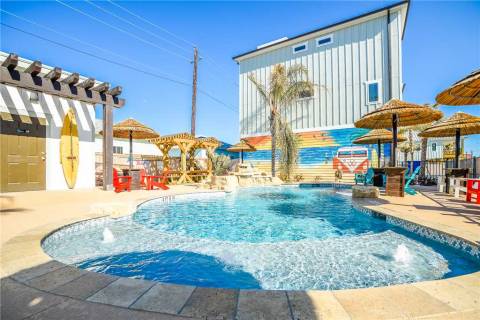 You can still book a beach getaway for Summer 2021! Celebrate the end of summer with a weekend of sun and fun in the charming coastal town of Port Aransas. With school starting back up and the crowds dispersing, there is no better time to enjoy a getaway on the Gulf!  Check out how you can celebrate Labor Day in Port Aransas, TX!
Relax in Your Home-Away-From-Home on the Gulf 
Beachfront relaxation awaits with a stay in one of our coastal Port Aransas vacation rentals. Find the getaway of your dreams in our rentals that feature amenities like private pools, Gulf views, and pet-friendly spaces! You can even find a Port Aransas vacation rental that includes a golf cart for easy commutes back and forth to the beach!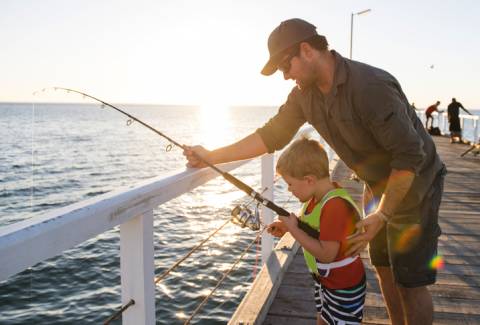 Explore Islands Near Port Aransas 
Even if you have a vacation home booked near the beach, you will want to explore the unique parks and islands that await near Port Aransas! Mustang Island State Park is a prime destination for outdoor fun during a weekend stay in Port Aransas. With plenty of beach space for sunbathing, sandcastles, and a game of frisbee, this state park is ideal for a beach day. Hop in a kayak to explore the Mustang Island State Park Paddling Trail and keep an eye out for coastal birds.  
Or you can head to San José Island, an uninhabited island that is accessible by ferry. The island is a perfect destination for a day trip spent swimming, shelling, and more. Watch out for coastal birds on the island and unique shells that wash up on its shore. Bring a picnic for lunch in a unique destination and don't forget to take all your items with you! 
Reel in a Catch  
Known as the "Fishing Capital of Texas," Port Aransas is a prime destination for fishermen! Get a fishing rod in your hand either on a fishing charter, pier, or on a local jetty. Fishing in Port Aransas varies from shallow water fishing near Mustang Island, pier fishing on the Horace Caldwell Pier, and deep-sea fishing where you can wrangle in a kingfish, sailfish, marlin, and more!  
Find Your Labor Day Port Aransas Getaway!